Electrical Connectors - Harsh Environment, MIL SPEC Connector, AS95234/1W10sl3p
Harsh Environment Electrical Cylindrical Connectors, Military, Industrial, Medical
We are proudly committed to manufacturing our harsh environment circular connectors and connector accessories in the United States with American made material. Spacecraft manufactures MIL-SPEC and commercial connectors per AS50151, MIL-DTL-22922, MIL-DTL-26482 and MIL-DTL-38999 specifications in our North Las Vegas facility. Contact us today for a quick and competitive quote on all of your connector requirements.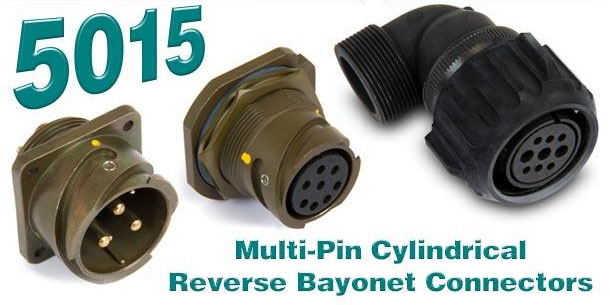 We manufacture, distribute and supply rectangular and circular electrical connectors, components, parts, accessories and connector tools for industrial, military and aerospace applications, such as Micro 38999 connectors, Micro-D connectors, and M85049/128 termination bands including the Tie Dex and Micro Tie Dex Bands. Our connector company offers many brands, including the major ones, such as Souriau, Corsair, Cinch, Glenair, Sunbank, ITT Cannon, PRECI-DIP and Ulti-Mate and maintains one of the largest inventories of electrical connectors, adapters, parts/components and connector accessories in the world.
As one of the most reliable electrical connector manufacturers, distributors and suppliers on the West Coast, we serve many industries with products that meet and exceed specifications and we give careful consideration to costs so that we stay within customer's budget. We are well known for state-of-the-art connector design and engineering and products of excellent performance in their respective applications. Our connector manufacturing facility in the United States produces large quantities at a fraction of the cost you would pay elsewhere and standard products can be shipped within 3 hours. Lifetime warranty is available for many connectors. We are very fast and knowledgeable of the connector industry and we would be happy to offer you a Free Connector Consultation on older and newer series, applications, termination options, molding, etc. Contact us today to Request a Quote or Sign Up for FREE to CIDS, our Online Connector Identification System.
MIL Spec Connectors, Defense Connectors
We offer high performance environmental connectors for military and special applications, manufactured in accordance with all major national international and industry specifications, such as the miniature connectors from Souriau, Corsair, Glenair, Sunbank, Electro Adapter and more.
Space Connectors, Aerospace Connectors and Commercial Aircraft Connectors
Our company manufactures, distributes and supplies commercial aircraft connectors and aerospace connectors, such as MIL-DTL-5015 Series III Circular Connectors, MIL -DTL-26482 Series 2 Circular Connectors, and Aircraft External Power Receptacles from Corsair.
Industrial Connectors and Military Style Connectors for Power and Signal
We manufacture and distribute a large diversity of industrial connectors, including the Souriau UTS series for Robotics, Manufacturing Machinery, and Factory Automation in both standard and customized configurations. The product line includes Circular, Rectangular, Filter, TRIM - TRIO, MIL DTL 38999 series III platform , Hermetics, Fiber Optics, Quadrax, Ethernet Network, Push-Pull, Quick connect disconnect, Harsh Environment Geophysical, Compact Circular connectors, Space Grade, R.F. and Accessories.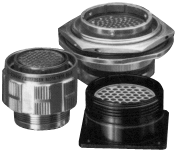 Industrial Power Connectors
Circular and rectangular connectors used in industrial environments, such as robotics, metal and woodworking machinery, rail, road and marine transportation, refrigeration, industrial controls and power generation.
Medical Connectors, Instrumentation Connectors
We manufacture, distribute and supply connectors for Laboratory Instrumentation, Sensors Transducers, Medical and Audio Visual Equipment in a very large diversity of configurations, such as the UTS Connector Series, MIL - DTL - 26482 Series I (851), 8DB Bulkhead Feed-throughs, Push-pull, RF Connectors and TRIM TRIO connectors.
Entertainment Audio/Video, Studio Lighting
Connector products for the professional audio/video, broadcasting and lighting markets.
RF Coaxial Connectors
Coaxial interconnects, including all major product series. Types available are standard, miniature, subminiature and micro-miniature, between series adapters, precision APC connectors and special purpose connectors.
You can Request a Quote for plugs and receptacles of all types including coaxial, hermetic, firewall, environmental and non-environmental in both solder and crimp contact configurations. We also carry a complete line of connector accessories such as straight, 45 degree or 90 degree backshells, dust caps, cable clamps and strain reliefs.

---
Souriau Connector * Sunbank Connector * Glenair Connector * ITT Cannon Connector * Ulti-Mate Connector
Corsair Connector * Cinch Connector * Mini E Con * Cristek Connector * Preci-Dip Connector
List of Connector Manufacturers
---
---
Please contact us today for more info and to buy connectors. Chances are we either have your part in stock or can custom-assemble it to your specifications. By the way, try our Connector Consultation Service. It's free. Let our experts find the right connector for you.